Why did Facebook buy Instagram? And how did Hipstamatic lose the first-strike advantage by being too good at simulating an old camera? And what about all these other photo apps? Can't we just use our regular camera and then use Instagram to mess it up once we've captured what we want?
Hipstamatic
In the beginning the iPhone had Hipstamatic. It was so cool. You picked a LENS and a FILM stock and took pictures through this funky old camera interface. And you came up with funky photos that were as unpredictable as they were beautiful. And there were plenty of misses. Sometimes just opening the app was a chore. And the alternative lenses and films would cost you some money. But I was fascinated by the first Hipstamatic prints people started posting on their Facebook pages. I was, for the first-time, jealous that I did not have an iPhone.
+++
Instagram
And then along came Instagram, and what they got down, unlike any of the others was the quick take options and the quick share options. You could take the photo from instagram if you wanted to, but you could just as easily open your boring photos and INSTA them. A bit limited in the retro-color-blurring functions, but Instagram certainly got something right. The account numbers started growing faster than any other photo service. And the magic sauce beyond the retro-izing was the SHARE function. Once set up, Instagram would blast your newly messed-up photo to Twitter, Facebook, and email. What else did you need, really? Well done. And so Facebook bought the uber.retro photo app for a BILLION dollars. WHAT? That's insane. (I wonder how much Hipstamatic is worth right now? Maybe Twitter should buy them. They need a revenue model, maybe you could order prints, or something.)
+++
Fast Camera
Another alternative photo app worth looking at is Fast Camera. This is specialty app that starts taking a rapid succession of photos the second it is running. Until you stop it. Then you can go back and edit for the shot you wanted. Much quicker than you can shoot the photos yourself. Don't miss the shot. Fire up Fast Camera and forget about it.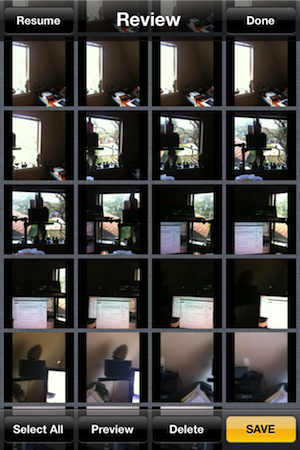 +++
Lens+
And Lens+ takes the Instagram model to a new high. Multiple effects and filters all available as you take the photo. So here are some extreme Retro filters.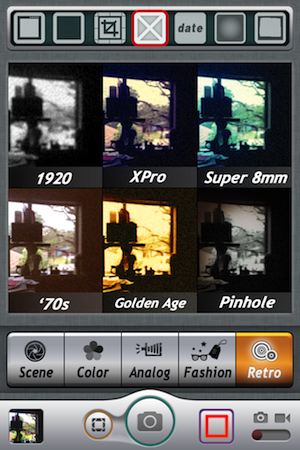 And some colorful/creative filters.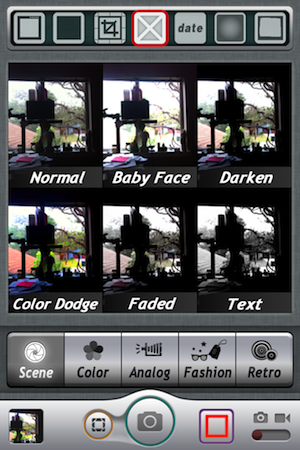 Might be worth looking at if you are wanting to get a bit more extreme than Hipstamatic or Instagram.
+++
PIX
Pix is the most extreme image mangler. It allows you to combine filters and stack them.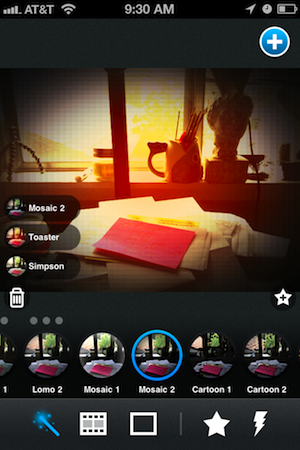 +++ And a look a three video retro social apps +++
8mm
My favorite video mangling app is 8mm. It's of the Hipstamatic variety however, and might be leapfrogged by the other two. Here's what the 8mm point and shoot video interface looks like.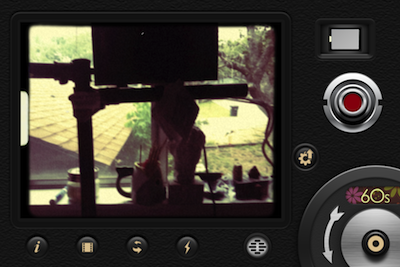 +++
Social Cam
The next cool Video app is Social Cam – a bit more on the sharing side. Are you ready for another social network to send stuff too? I'm not sure, but hey, you can follow Britney Spears. Ummm. Yeah.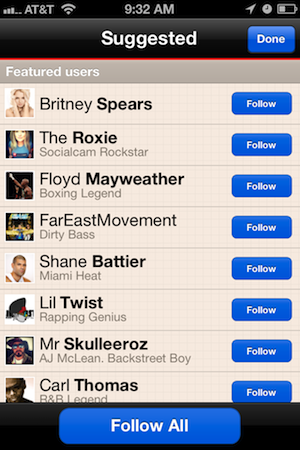 The interface is clean and clear.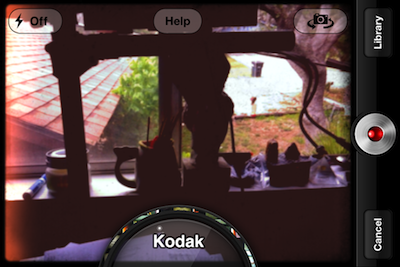 +++
Flixel
Finally a hybrid app called Flixel. It takes video and turns it into animated gifs. It's also a social sharing app, that creates some cool results.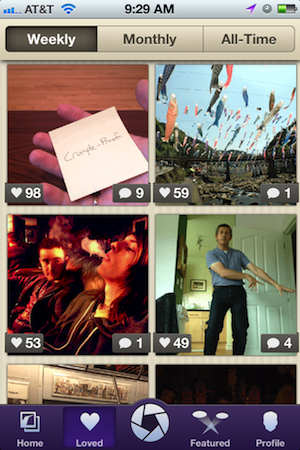 +++
That's it. Next time you go to shoot that pic or video you might consider opening one of these alternative apps. They've got a lot going for them. Or you can just open Instagram (or one of these others) and add effects to the photo then.
Reference: Why did Facebook Buy Instagram for 1 Billion Dollars?