<creative> + <social> + <content> = <measurable success>
Definition: digital marketing strategist, austin texas
Here's my contact form, Let's Get Started.
See the Fluent Digital Services Connect page to see all the content streams we're working on.
I am available for digital marketing, corporate trainings, and public speaking: jm[at]uber[dot]la
or via phone at (512) 524-6684.
Looking for UBER – the transportation company?
Each year I make a portion of my work and efforts available to small businesses and non-profits for free. With a little help we can improve the world. If you have a non-profit or small business that is seeking support contact us via AustinProbono.org
This visual introduction to social media marketing (video) explains what I do: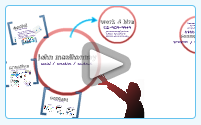 CASE STUDY: Small Business Case Study: Can Social Media make a difference to your small business?
There are many ways we can get started (on-site at your business, one of our offices (West Austin or East Austin), or via web/video call.
A. Training & Educational Presentations (working with teams & groups to kick start or reenergize your social program)
I have presented to large groups at Austin's South by Southwest Interactive festival as well as smaller groups of high-level executives on online marketing programs and social media strategies.
B. Consulting (Writing the Social Media Strategy Plan for your business and team)
Let's map out the strategy for your next program. I can help by-the-hour or by-the-project. From creative direction and team/project leadership to technical deployments, I've done projects big and small, and I can bring that learning to your project. Let's cut to the chase and get it done.
C. High-Performance Working Sessions (Let's put a working session together for your specific needs)
The following half-day sessions are meant for small and medium-sized businesses. They can be presented to your team in person or virtually using WebEx or similar program.
That's what I do. I create content. Uber.la is my sandbox. (Check out the Social Media for Business page for some good examples.)
A few of the networks you will find me on:
If you need help with your social media strategy, give me a buzz. I offer a free social media audit and initial consultation.
I am ready to engage with your social media or online marketing team and accelerate the progress towards your business goals.
Thanks for stopping by,
John McElhenney
Social Media Strategist
Physical: Austin, Texas / Virtual: Anywhere