THANK YOU FOR YOUR INTEREST!
I hope you like the new ebook The Disciplines of Social Media. (It's free, but that doesn't mean it's not valuable. Share it if you like it.)
[download the PDF]
The book will be updated from time to time as new Disciplines are added. The raw material for the book come from the posts, all collected on this page: The Disciplines of Social Media posts on Uber.la
Check out the Social Media for Business page. And this 90-second Introduction to Social Media video.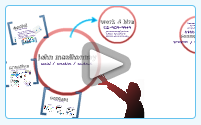 If you need help with your social media strategy, give me a buzz. I offer a free social media audit and initial consultation. Contact:  john.mcelhenney[at]gmail[dot]com or my phone number 512-524-6684.
Thanks Again,