It's probably no secret that most bloggers don't do it for the money. (grin)
But the fame, authority, notoriety, all that jazz? Well, that's really why we do it. So the big hump of traffic caused by my last two viral posts is about to go off my thirty-day metrics radar. And thus my publicly published numbers are about to spiral down, uncontrollably, and without breaks, unless I come up with another viral idea.
How do you come up with a viral idea? What does that even mean? It sounds kinda gross and unsanitary.
Well, I'm looking for something to do, someone to insult, some political squabble to get in the middle of, so I can boost my numbers before the swallowed elephant of the "final tweets of the boston bombing suspect" post goes off the chart above.
I've got some ideas, but so far, nothing has popped. I'm looking for ideas.
Here are mine:
My viral song idea "the boston shake" has failed to gather supporters

Trying to communicate a message with VINE (at this point I refuse to install it, but it could be funny)

Something about the IRS, Benghazi, or all the Obama shenanigans, but you know Stewart, Colbert, and the rest of the pundits have pretty much buried those options.

Cat memes. (See: The ROC – Return on Cats) No.
Fight for a cause: Against Abercrombie and Fitch (been there done that)
That's it. It's FRIDAY, I'm tired. (I'm not in love, btw.) It's been a hell of a week, starting on Monday, when I poured a small amount of hot coffee into the keyboard of my MBP and wreaked havoc on my life. I'm still recovering from that one. So if this is a throw away post, I'm sorry, I didn't want to leave a Friday audience untapped.
And that's my conclusion: In trying for "traffic" over "substance" I find that I'm cooking up posts and ideas simply to drive numbers. This was more obvious to me when I had Google AdSense running on my sight (Phucked By Google) and could move my $10 a month commission, in theory, up to $20 a month.
I try for substance. This is a contradiction to that. I'm sorry. But I know you will forgive me, as soon I show up in your Google Search again.
Here's a meme, I couldn't resist.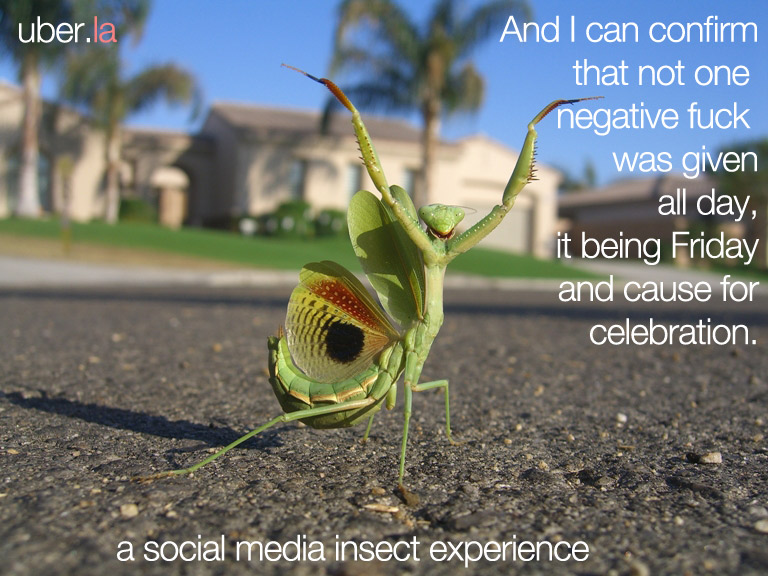 @jmacofearth (also seen on Google+: jmacofearth)