Sometimes in the rush to get to the next insight, the next revelation, study, blog post, or whatever, we forget some of the basics. Here are the basics of social media from Gartner, 2008. A lot has changed. And more social media basics have remained the same. But, what is for certain, social media as we knew it is dying. With X, Mr. Musk signaled the end of Twitter. Zuck is strangling FB for revenue. And LinkedIn is a shell of it's former (pre-Microsoft) days.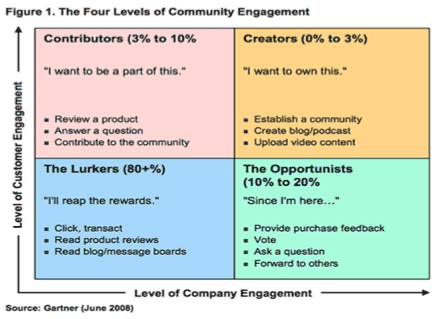 Contributors and creators are going to be your best bet for becoming influencers or evangelists. Make sure you are taking care of these folks in your community strategy. Treating all of your audience equally is a strategy failure. Know what each of these groups is trying to accomplish on your site, and make sure you simplify the path to THEIR goal, which is not always the same as YOUR goal. But that's the social part. A conversation. Not an advertisement.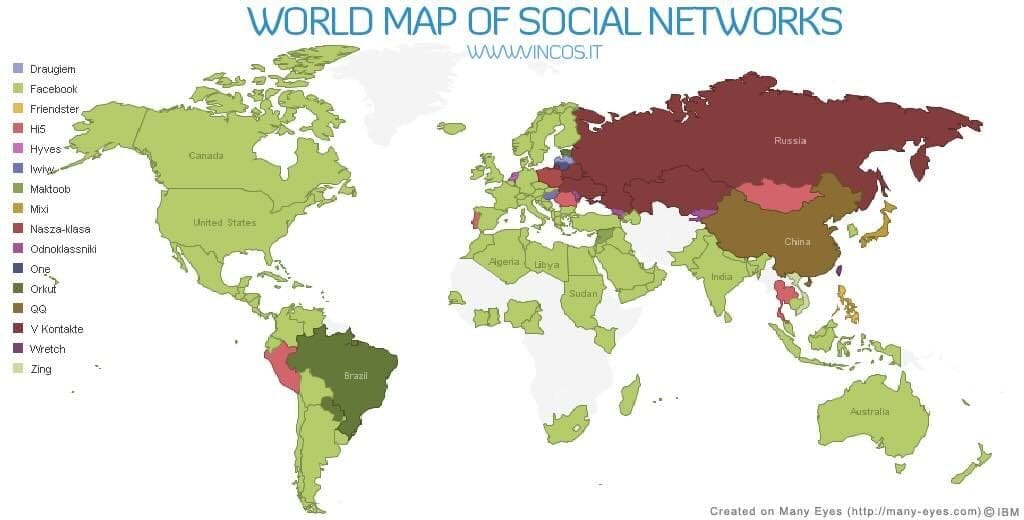 Notice that much of the world does not speak English or use Facebook. While it's the number one destination site in the US, China's QQ dwarfs the participation levels of Facebook.
In case you don't have a strategic plan, let us offer a great one to you from the Church of the Customer.
Get your ideas down on paper and communicate them to others. While brainstorming is a great process, it is worthless if the insights generated are left on the whiteboard.
Here are a few great examples of visual notes from some smartie pants.
Gillian Muessig, SEOmoz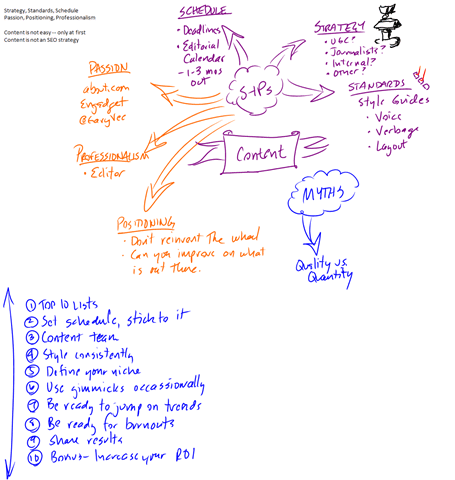 And Brad Geddes, bgTheory.com
I was trying to wrap this all into a coherent post, but instead, I leave it open for interpretation. The details are for you to fill in using these examples as launching pads for your strategy and sharing.
That's the thing, SHARING. If you are keeping it all to yourself you are depriving the rest of us of your brilliant thinking. And after all, that's why I follow you on Twitter, to make sure I don't miss any important strategic ideas.
We've just about killed social media. What can we do to replace the "community" part? I'm happy to hear your ideas.
John McElhenney — let's connect online
Facebook & LinkedIn & The Whole Parent
See also:
Please check out a few of my books on AMAZON.