Today, Elon put the nail in the bird by removing the bird and ending the legacy of what was known as the statusverse, the microblog, socialmedia, or whatever you want to call it. Twitter has been crushed by one billionaire that thinks he's smarter than all of us. And since he's so damn smart, he purchased Twitter for 44 BILLION dollars. That's a lot of money that could've gone to something humanitarian, something for the good of the people. Instead, Mr. Musk pulled the biggest ego trip of our modern era. He purchased Twitter and then began killing it.
I was there when Twitter was announced at SXSW in Austin. My crew was just about to be let go from our company, which lost our ongoing contract with Dell. So, we were learning to use Twitter to get new jobs, save our connections, and be on the cutting edge of whatever was next.
I even wrote a book on it. See The Twitter Way : Book One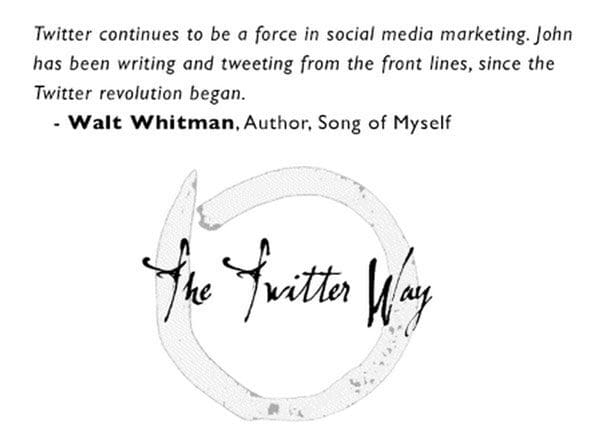 But, today, Mr. Mars renamed Twitter. It's now called X.
Maybe this is just before it implodes from the weight of Mr. Musk's arrogance and pompousness. He's certain he is making the world a better place by reinstating Trump, socializing with Jan. 6 rioters, and pushing his money and authority around like a baby king.
But Elon Musk is no king. He's no prince either. He's an Emerald Nepo Baby who's not INVENTED anything. His vanity has made Twitter a toxic environment. And the numbers of accounts being deleted are more about the loss of effectiveness and the loss of transparency in Elon's leadership.
Today, I have suspended all of my Twitter accounts. I guess there will be no Book Two.
I'm playing with several of the alternatives, but so far, no great traction. I'm not fond of Zuck and Co nor of LinkedIn. The monetization of social media has KILLED what was SOCIAL about it. Now, these platforms are merely marketing tools. I use them. I've used them. I will no longer use Twitter.
Pinterest is delivering over 20X the traffic. WTF? I have about 500 followers on Pinterest. I was up to 20,000+ on my main Twitter account and 10k each on my two accounts related to my single dad blog. Today, all 30,000+ of my followers are dead to me. But, it looks like all of the work we've put in building Twitter as a platform has been destroyed in less than a year. Good luck to the new CEO, whose task today was telling us all why Twitter was renamed X.
From today's news:
The company's new CEO, Linda Yaccarino, defended the decision on the platform, claiming that "X is the future state of unlimited interactivity — centered in audio, video, messaging, payments/banking — creating a global marketplace for ideas, goods, services, and opportunities. Powered by AI, X will connect us all in ways we're just beginning to imagine."
Yes, we are beginning to imagine a world without Twitter and POOF, they did it for us. Goodbye birdie friends. Goodbye, FailWhale.
The sooner Musk blasts off for Mars the better, for all of us.
John McElhenney — let's connect online
Facebook & LinkedIn & The Whole Parent
Check it out, you don't have to buy it: The Twitter Way : Book One
Additional GoogleFu Posts:
Please check out a few of my books on AMAZON. 
Especially this one, about living a creative life of intention and joy.